Summeripe Bellini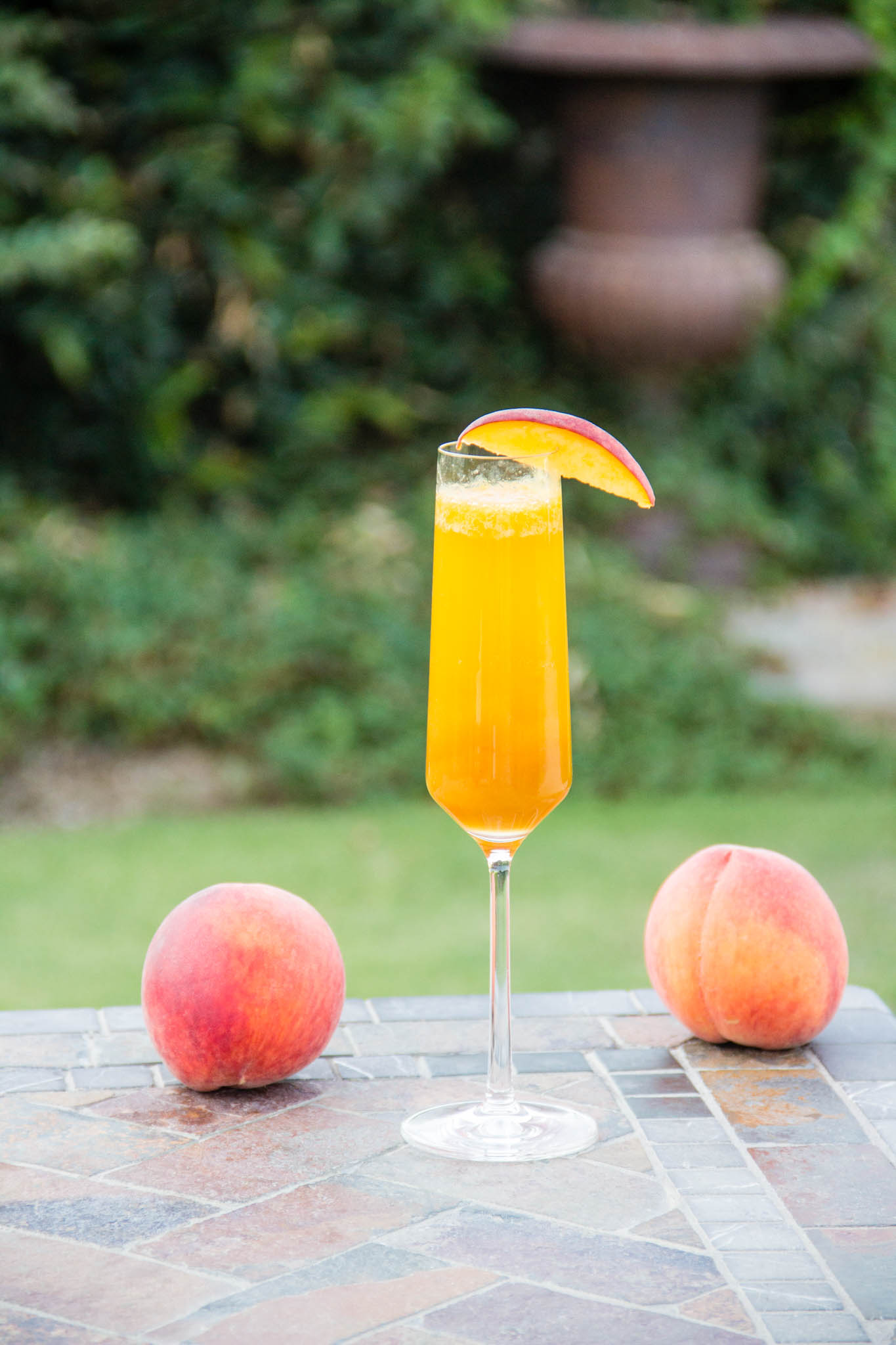 Summeripe Bellini
2015-07-29 19:57:24
Serves 1
Enjoy this classic cocktail with Summeripe Yellow Peaches
Nutrition Facts
Amount Per Serving
* Percent Daily Values are based on a 2,000 calorie diet. Your Daily Values may be higher or lower depending on your calorie needs.
Ingredients
5 very ripe Summeripe Yellow Peaches
1 oz simple syrup
4 oz prosecco or champagne
Method
Peel and slice Summeripe Yellow Peaches and blend in blender until smooth. Strain through a fine mesh strainer and refrigerate until cold.
Mix 2 oz of peach puree and 1 oz simple syrup and pour into a champagne glass.
Gently pour prosecco or champagne on top of the peach puree mixture. Leave peach puree undisturbed at the bottom of the glass until ready to serve.
Just before serving, mix the peach puree and prosecco well and enjoy responsibly!
For the Simple Syrup
2 cups sugar
2 cups water
In a small sauce pan, dissolve sugar into water over low heat, stirring occasionally
Once sugar is completely dissolved, remove from heat and place liquid into a jar with a lid and cool in the refrigerator for at least 2-3 hours, cooling overnight is best
Mountain View Fruit https://mvfruit.com/